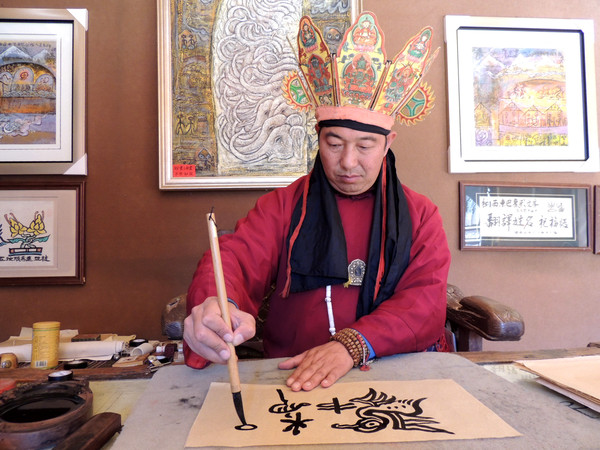 Born in December,1975, He Zhengwen is the 24th Generation Naxi Dongba(Shaman), the Dongba Culture tutor of Baisha Naxi Embroidery Institute. Special invited Intangible expert of Zhuhai Chinese Intangible Cultural Museum,important oral history contributor of Yunnan Provincial Archive, a member of Yunnan Artists Association. He was granted as the representative Intangible Inheritor by the Provincial Cultural Bureau.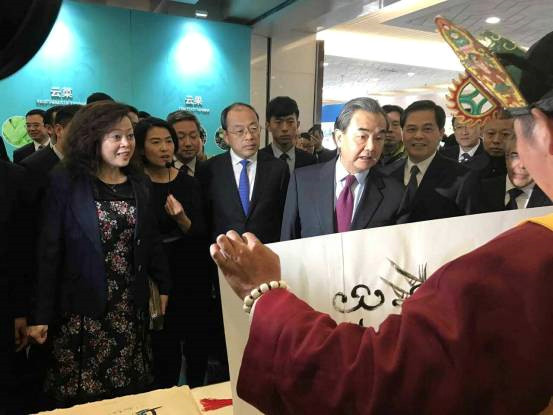 His family inherited Dongba culture generation to generation until his father, his father could not study the whole system of Dongba culture because of the Culture Revolution. One year later after He Zhengwen was born,Culture Revolution was stopped and the traditional Shamanism culture was encouraged again. And his grandfather He Jigui,the most famous Donba during that time was invited to work as a Dongba culture consultant of the Dongba Culture Institute. For teaching all he knew and inspiring He Zhengwen to be a qualified Dongba, He Zhengwen was required to follow by his grandfather.

Studying Dongba Scripture, Dongba Pictograph, Dongba Painting, Rituals, Worshiping ceremonies etc day by day, year by year with his grandfather, He Zhengwen grew up into a qualified senior Dongba and became one of the most representative intangible cultural inheritor in Lijiang. He was invited for Dongba promotion and culture exchanges in Mexico, Beijing, Shenzhen and other cities countries for many times.
2010:Graduated from the Senior Dongba Painting Further Study class.
2013:Dongba Painting<Dingba Shiluo> won Gold Prize of the "Four Regions Between Taiwan and the Coastal line Cities' Intangible Culture Exhibition"
2014:Work <NaxiDongba Painting> won silver prize in the 4th Kunming Intangible Culture Exhibition.
2016: Dongba Calligraphy work won silver prize in "Our Memory-Dongba Calligraphy Competition"which was holed by Lijiang Donga Culture Institute.
2016:work<Dongba Painting> won Excellent Prize in Yunnan Provincial Intangible Culture Exhibition.