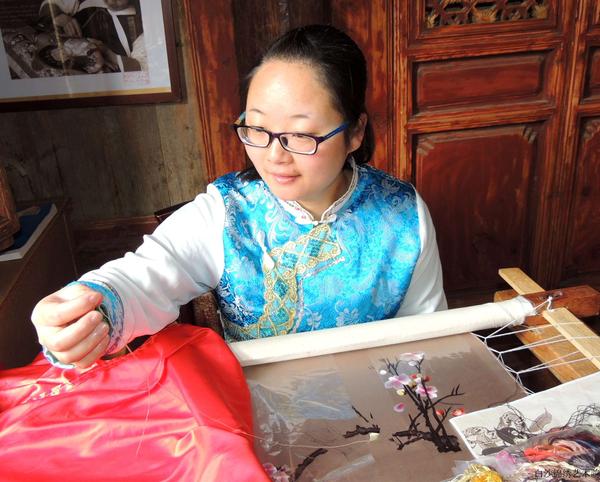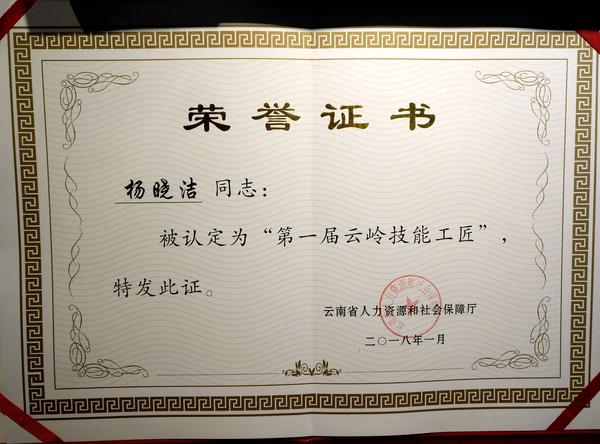 Yang Xiaojie,studied embroidery since a little girl.She came to Baisha Naxi Embroidery Institute after college to work as a embroidery teacher.She is also one of the best discipiles of Master Mo Meiyan. After many years study, she already could embroider with her own design,and becomes one of the most important embroidery teachers of Baisha Naxi Embroidery Institute.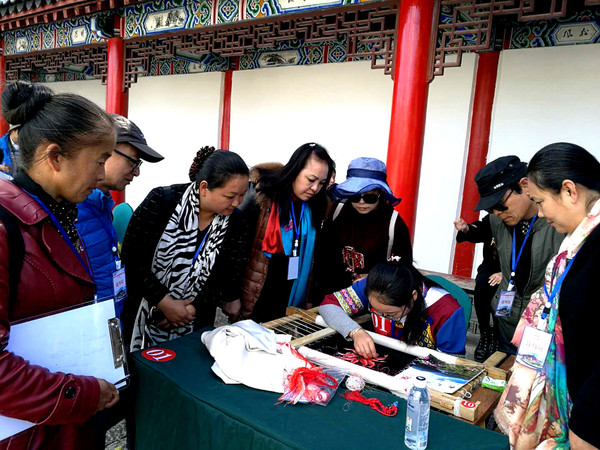 In 2017 she won the silver medal in the First Yunnan Provincial Embroidery Final Competition, and was bestowed "Lijiang Embroidery Master"by the Lijiang Municipal Human Resources and Social Security Bureau.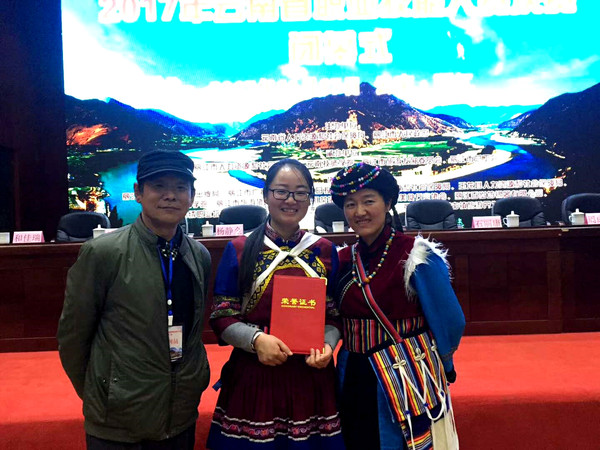 She was listed into the first group of "Yunling Skilled Craftsman"by the Yunnan Provincial Human Resources And Social Security Department in 2018.
And she was awarded as the "Woman Pacesetter"by the Women's Federation of Yulong County in 2018.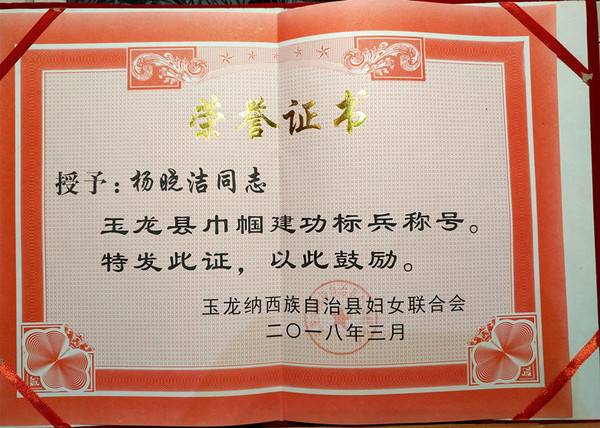 杨晓洁,自幼习绣,毕业于云南热带植物职业学院,毕业后专职于白沙锦绣艺术院从事刺绣教学、创作和研发。师从于白沙锦绣艺术院刺绣导师莫美艳,经过多年的刻苦研习,现在不仅能够自己设计、勾图和创作精美的刺绣大作,而且还成云南省"云岭技能工匠""丽江技术能手"及"白沙锦绣艺术院刺绣大师。其"绣品如人品,绣德如品德"。
2017年代表丽江参加云南职业技能大赛,通过现场刺绣创作比赛荣获总决赛二等奖,被丽江市人社局授予"丽江技术能手"荣誉称号;
2018年1月被云南省人社厅授予"第一届云岭技能工匠"荣誉称号;
2018年3月被玉龙县妇联授予:"巾帼建功标兵"荣誉称号;。