XiongYan,Pumi nationality,born in 1984 and graduated from Lijiang Teachers' College.She is one of the most important embroidery master of Baisha Naxi Embroidery Institute and also the head of the traditional embroidery maintance and development team.She learned traditional embroidery from her grandmother and the neighbours when she was a little girl.She did not stop embroidering and kept learning from many masters and skilled embroiderers when she was in school, and succeed to be a disciple of the great ethnic embroidery master Mo Meiyan in Baisha Naxi Embroidery Institute after College.In Baisha Naxi Embroidery Institute, her skills got rapidly achieved,and became one of the most important and influential masters.
Many of her works won gold and silver awards in the provincial and municipal competition and exhibitions.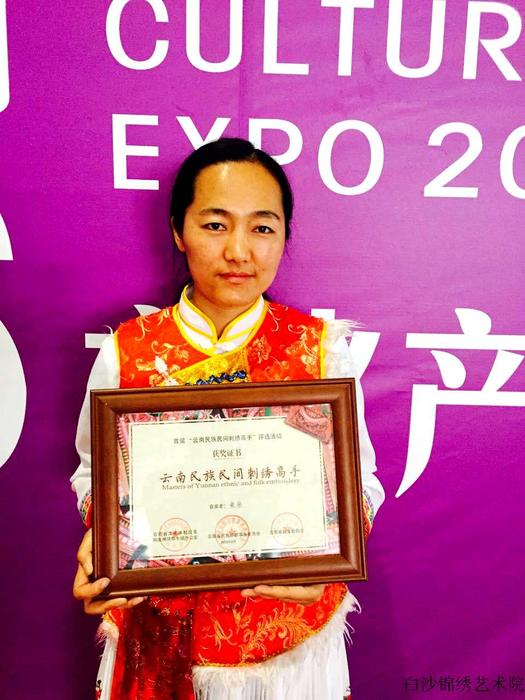 And in the Yunnan Provinial Cultural EXPO of 2016,she won the fame of "Yunnan Superior Ethnic Embroidery Master"with creative (on-site sketching and embroidering)embroidery competition.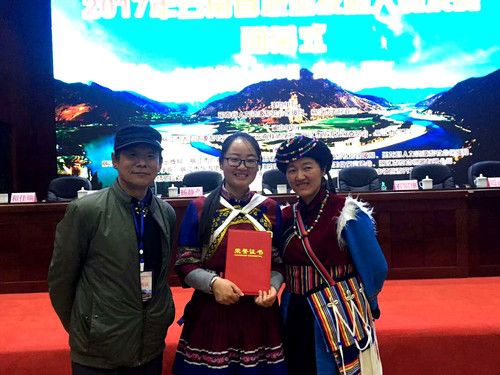 In 2017 she was bestowed as "Lijiang Embroidery Master"by Lijiang Municipal Government.